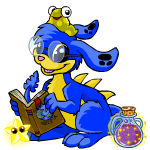 Adoptee Search Results
Did you make sure your spelling was correct? You can search by pet name, species, colour, foster owner, or extra, but not a combination (examples: gelert, rainbow, petpet). This is just a simple search for the adoptee listings. For searches on the rest of the site, use our sidebar search.

Pet no longer here? Maybe they got adopted!






_Chikis_10_2_2_2


TNO Adoptee since Jan 02



can change Chiki's gender.

Fostered by sarahsmithies
- Adopt me! -
Jutsd


TNO Adoptee since Feb 05



This guy is just after a good home. I can change his gender if requested.

Fostered by sarahsmithies
- Adopt me! -


Marijke the Happiness Pixie
Marijke


Suddenly, you see something appear before your eyes. You look at it and see something yellowish and very, very happy...
Tinqerbell says:


"I decided to make a little font making tutorial here, to which I'll add all the tips and tricks I can think of that are useful when making a Neoboard font..."


(Read more...)
unique hits [
]