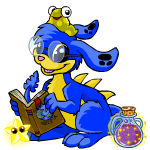 Guild News Archives
Checking out TNO's past. Please note that some of the links mentioned in old posts may be broken because they are not recent.



December Donations

(Posted by Emma)
Emma says:

Thanks to everyone who's supported the guild by donating throughout December! We had some exciting Christmas events, and mall shops open throughout the season so on behalf of the Council and Mall Shop Owners; thank you!

Have you noticed a Team Bias in this months donations? Looks like TBW were out in force - can your team match their efforts?

Main Guild Donations

02/12/10 _lavenderwishes_ 3,501 NP
07/12/10 n3k0grrl 100,000 NP
18/12/10 kat_face 124,999 NP
23/12/10 caitlinng_sophie 2,500 NP
29/12/10 cheekiesmalls 499,995 NP
30/12/10 andres131 1,001 NP
31/12/10 scififarscape 50,000 NP

Get Lucky!: Kat_Face (N.E.R.D.) - 3 Scratchcards!; xxpixie (N.E.R.D.) - 8 Scratchcards!; Jenypher (N.E.R.D) - 16 Scratchcards!!

Team Bright Wit: Cheekie_Smalls (5 books!)

Tea & Tattered Pages: Kat_Face (3 cafe items & 2 books), cutes321 (5k)

Petpet Adoption Agency: conily9 (Slymook & Polarchuck!) twilightfox0 (3 Tapira, 3 Quetzal, 3 Chuchuana,3 Ghoti, Kelpflake, Skelly, Jawshell, and Bubblebee!!), Captain Awesome (5k!), cutes321 (5k!), Jenypher610 (Ombat and Razumi!), atezsays (5k, Christmas Warf, Lizark!!), animalloverke/scorchio_girl55 (Darigan Angelpuss!)

ENERGIZE! Fast Food Station: Captain Awesome (5005np)

The Book Club of Doom: Captain Awesome (5k!)

Stories with Wings: cutes321 (4 books)

The Training Academy: _midnight_pixie (4 Codestones & Bottled Faerie), Janvix (3 Codestones), Dyl (10,000 NPs), xxpixie (5,000 NPs), jenypher (10 Codestones)



Saturday, January 15 @ 07:32 PM
Discuss
Link
Comment?


Marijke the Happiness Pixie
Marijke


Suddenly, you see something appear before your eyes. You look at it and see something yellowish and very, very happy...
Tinqerbell says:


"I decided to make a little font making tutorial here, to which I'll add all the tips and tricks I can think of that are useful when making a Neoboard font..."


(Read more...)